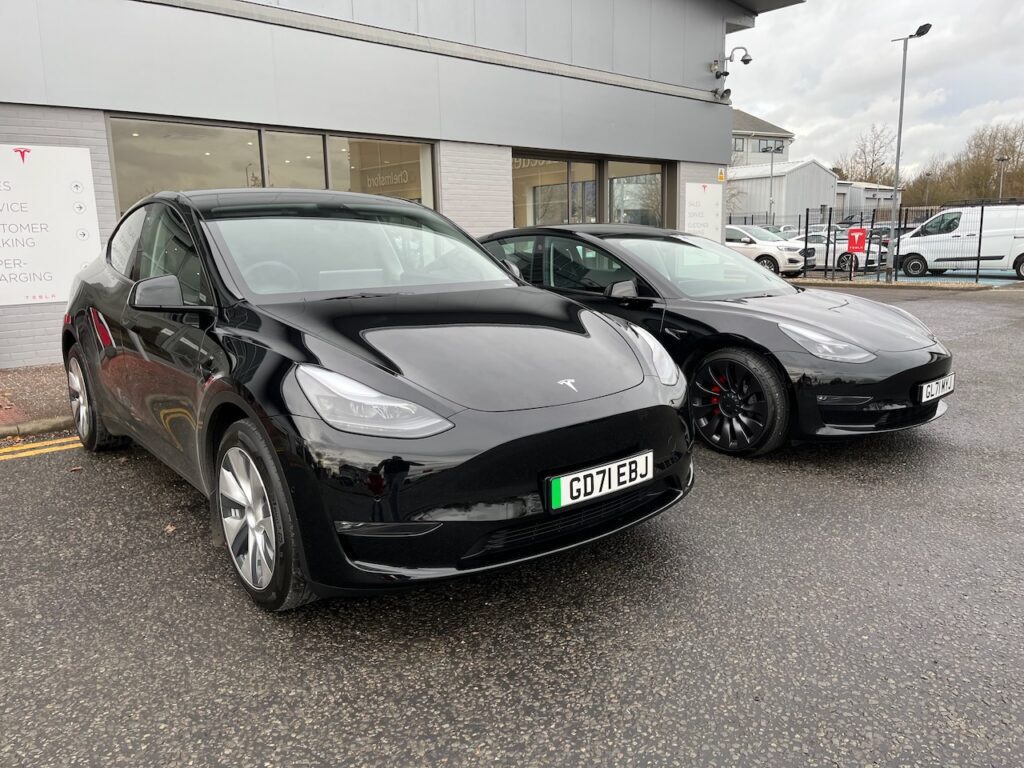 The hottest property in EVs (Electric Vehicles) right now is almost certainly the duo of medium sized saloon and SUV from Tesla known as the Model 3 and Model Y respectively. The Model 3 has been available new in the UK since 2019, and the Model Y crossover SUV since 2022. With so many variations and updates, which is the best choice and with Tesla being notorious for not doing discounts on new cars are there any secrets to get a better price?
History of the Models
Tesla's offerings in the UK actually date back to the late noughties where Tesla sold their original Roadster (which was actually made in the UK by Lotus in Norfolk) to a select few buyers via their sales operation in Heathrow. A few of these very expensive and utterly impractical sports cars remain and are set to be future classics.
Following the Roadster were the Model S and Model X which are large saloons and SUVs, and we'll cover those in more detail in the future guide. However, by far the most popular Tesla cars are the 3 and Y (fun fact: the 3 was originally meant to be called the Model E, so that Tesla's lineup spelt S E X, however Ford already owned the trademark to Model E!)
Changes and what you need to know
The Model 3 arrived in the UK in June 2019 and started with the Standard Range Plus Rear wheel drive model which was just under £37,000 with the Government Grant of £5000 taken off the price. Next up was the all-wheel drive Long Range version at £45,000 and the range topping Performance with its incredible 3.2 second 0-60 time and a range of (officially) 329 miles. These were briefly available for £49,950 after grant, but are £10,000 more now in 2022 making those early Performance cars a bargain relatively speaking. Regarding range, having owned a 2019 'P' first hand, the range is more like 250 miles in the real world. One thing that is worth knowing about 2019 Model 3 Performance cars is the availability of what is called a 'stealth' Performance. This is because the Performance model was originally a software change that lowered the 0-60 time from 4.1 seconds to 3.1 and added something called 'track mode' which unlocked tweaking of traction control and torque bias, and also a 'Performance Pack'. The latter added physically lowered suspension, metal pedals, rear spoiler, bigger brakes and 20″ wheels. In 2019, this pack was bundled with the speed increase so you get some cars that were specced without the hardware. The upshot is that some Performance Model 3s (the stealth) look like a Long Range, but the in-car display will always tell you if the car is a Performance, and the badge on the back of the car will have a red underline. These stealth cars tend to be quite popular in the used car market.
Tesla routinely update their cars and there are wiki pages that will tell you all the minuscule updates they have if you want to get in-depth with it. Tesla as a brand has a loyal following and many owners go to great depths to find out exactly what Tesla change. For the sake of this buyers guide and for Model 3s, we can split the main differences into three main groups:
Model 3 by year
The original cars as described above are 2019 cars – they were all built in the USA and are most noticeable by the chrome outline around the windows. These early cars were cheaper than later ones and as far as how the software feels when you use the car and its capabilities, they are essentially the same as current models. Some owners criticise the build quality of these cars, but on the whole they are quite reliable and still have unmatched performance and range for the sector. Because they are such good cars, they have depreciated very little, and in fact early Performances have likely appreciated from their original price, being worth in the region of £51-55k at the time of writing.
Late 2020 saw the introduction of a 2021 Model Year car which heralded significant changes and also the introduction of a new factory where they were built – the Gigafactory in Shanghai, China. These 2021 MY cars were originally built only in the USA (with much improved build quality), but anything from January 2021 onwards will be made in China. The changes are widespread – Standard Range Plus cars will have more range and a different battery which is more robust and long lasting, Long Range and Performance keep the older battery design but still get more range. Inside, the car has a more attractive and high quality interior with standard wireless chargers, USB-C ports to charge your phone and standard USB storage device in the glovebox to record the inbuilt dash cam and 'Sentry' CCTV system. One of the most popular changes was the addition of a powered boot (trunk) which is more convenient when loading and unloading. You can tell these cars by the black coloured window surrounds and the fact they make a noise when driving on the outside. The final version is the 2022 MY cars and these have less changes, but you'll notice that the Standard Range Plus no longer exists, and the base model is just called 'Model 3'. All versions have a new battery and even more range – the entry level has a 60KwH battery and LR and P are 82KwH (which is huge for this size car and unparalleled). Range when driving is 305 miles for the standard, rising to 374 for the Long Range – again, the real world it is 10-20% less. In terms of convenience features for the driver and passengers, all models get a 'cold weather feature' which has heated steering wheel, all five seats and the windscreen wipers, and the main screen and computer are now powered by an AMD Ryzen chip which is comparable to a gaming PC and allows you to play all manner of video games on the car (early cars still have games too).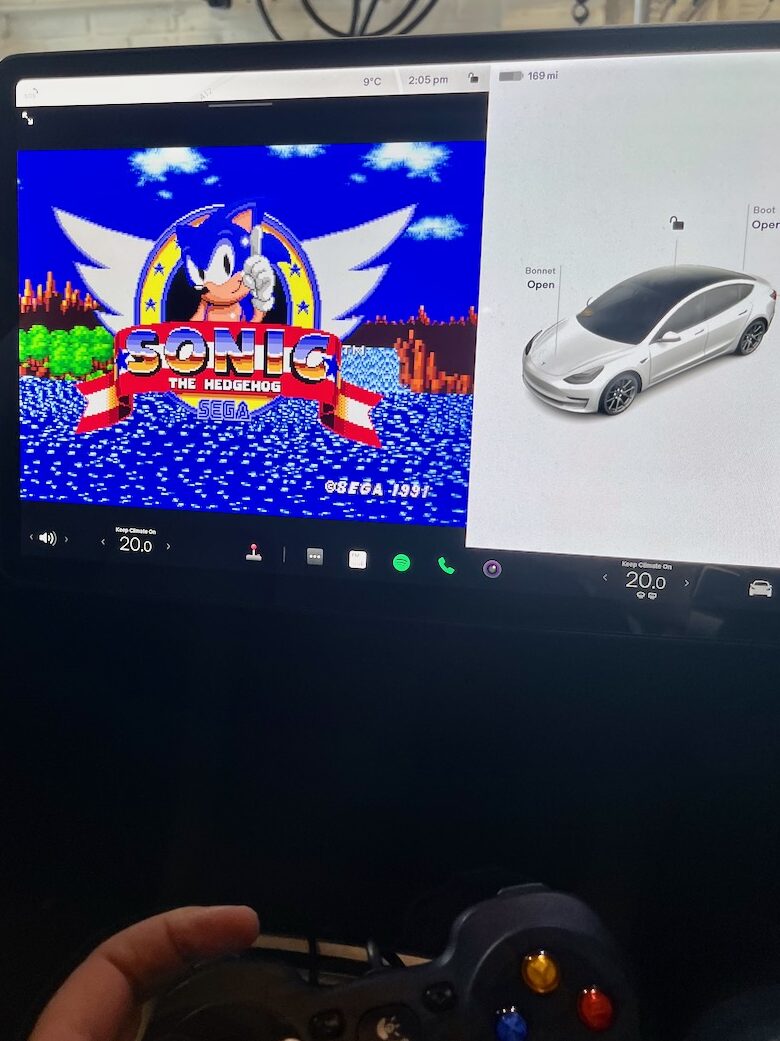 The Model Y
The Model Y is in fact very similar to the Model 3 and shares around 75% of its parts with its smaller sibling. The line-up is the same (albeit the Standard Range is not available in the UK and Europe), so starts with a Long Range and the range topper is a Performance – with its 3.5 second 0-60 time, this a very very fast SUV, bettered only by its big brother the Model X. Being slightly bigger, slightly higher, and with a hatchback, it is very popular with families and those looking to buy an SUV. Whilst the range of electric SUVs is increasing, Tesla's Y still offers unparalleled range, performance, space and smart driving features compared to anything else. The huge popularity of the Model Y across the world means that demand outstrips supply, and that leads us onto the final part of this guide:
Can you get a Tesla cheaper?
The short answer to this is possibly, but it's not simple. Tesla themselves don't negotiate on price on new orders placed on their website. The Tesla website is the only place you can buy a new car – if you go into a Tesla showroom, they will just direct you to order on their iMacs in store for full price. In 2022, there are no discounts on Model Y and used cars on Autotrader are selling for more than new.
However, in the past, Tesla have discounted Model 3s, either new, ex-demo, or used cars which owners have traded in. You can find these cars on Tesla's website at this link (for new) or here for used cars. In the past, we have seen new cars with a £300-£2000 discount, especially if you can take delivery quickly at a quarter end. Used cars from Tesla really vary – sometimes they are very good value, yet sometimes they cost more than a new one, however, Tesla usually add Enhanced Autopilot (a £3400 option) and extra warranty to these cars meaning sometimes they can have more warranty than a new car from Tesla. Your best bet if you want a Tesla for a discount is to keep an eye on both these pages as they change daily and sometimes hourly. Good luck finding a bargain!